VERSUS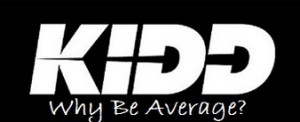 October 3, 2014
Sturm, Ruger and Co. challenged in Federal court a Texas company that sells exclusively aftermarket components for the Ruger 10/22 rifle, claiming the company hijacked its name and ubiquitous design.
The complaint accused Kidd Innovative Design of trademark infringement, unfair competition and deceptive trade practices. However, shortly after it was filed last week in Ruger's home state of New Hampshire, Kidd said it began focusing efforts to comply with Ruger's requests, Mary Kidd, a Kidd company spokeswoman, told Guns.com.
As stated in the complaint, Ruger is primarily asking Kidd to stop using its name, turn over all products and materials using its trademarked names for destruction, and pay for corrective advertising and court and attorney fees.
Since its introduction in 1964, the 10/22 has developed a large aftermarket for components like barrels, triggers, receivers, stocks, etc. fitted for the design and allowing for customization in a variety of ways — one reason, hobbyists argue, it's so popular.
Ruger claimed Kidd included "Ruger" and "10/22," both registered trademarks, in the marketing of its products, suggesting to consumers that Ruger sponsored, approved or jointly designed the items, according to the complaint.
However, upon review of Kidd's website, no direct references to "Ruger" or "10/22″ could be found in its product titles.
Kidd has been registered as an active business in the state of Texas since 2000 and operates through its website and third-party sales sites.
Ruger, on the other hand, was founded in 1948 and its current market cap is north of $900 million, making it one of the largest — if not the largest — gun makers in the civilian market.