Taccom 22 Magnum AR-15 Upper Receiver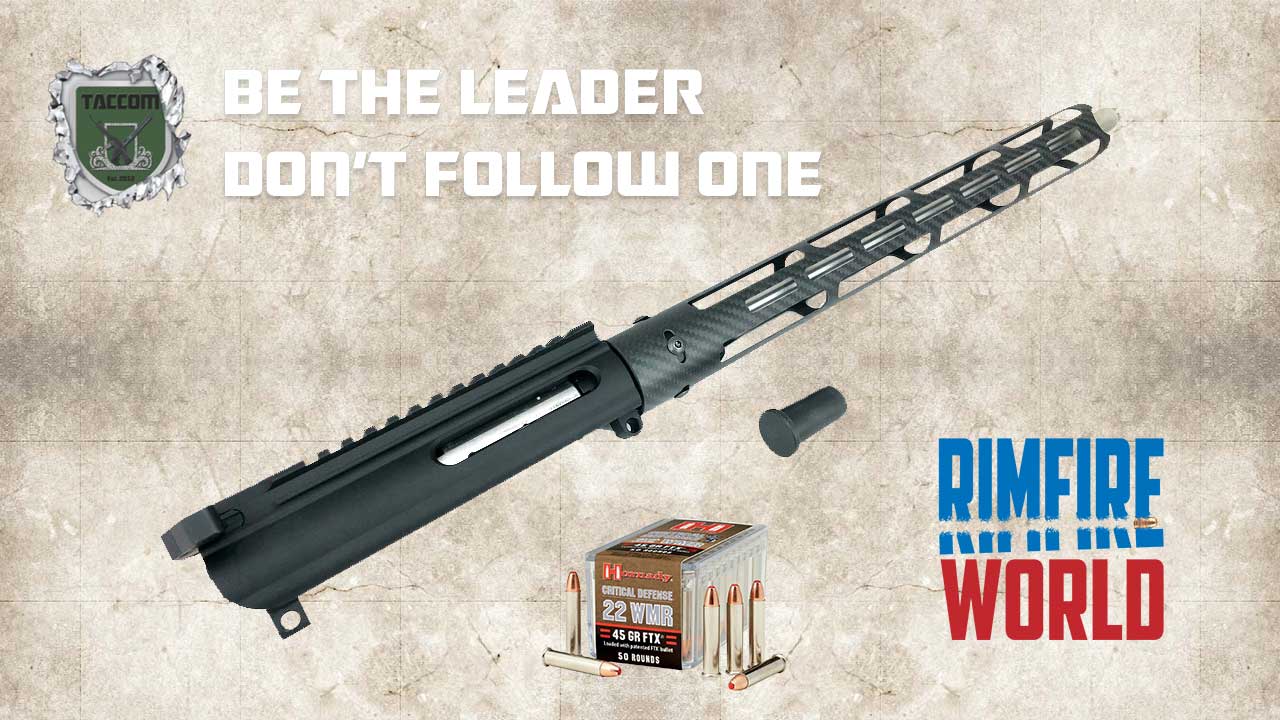 Taccom 22 Magnum AR-15 Upper Receiver
From the Manufacturer:
The New TACCOM 22WMR (.22 Magnum) upper is our latest offering for the AR15 platform. The 17" Stainless Steel barrel will give you optimal performance for the 22WMR cartridge. We've paired our barrel and bolt with a Luth-AR lo-pro upper receiver to give you a very slick-looking and functional upper. This upper has been in the works for over 12 years and has proven to be the most accurate and flawless design for this cartridge.
The Buffer limiter pad is used to restrict the travel of the bolt assembly for the 22WMR cartridge and is inserted into the back end of your standard AR15 buffer spring.
Available from Taccom3g
Taccom 22 WMR AR-15 Upper Receiver
Complete 22WMR upper
Stainless Steel 17" barrel
NiB bolt assembly
Comes with a charging handle
3 pounds 9 ounces
Buffer limiter pad
Attaches to any Standard AR15 (223) lower
Uses Black Dog 22WMR magazines
Black, Blue, Red or silver extreme ULW Hand Guard