Ruger Precision Rimfire 22LR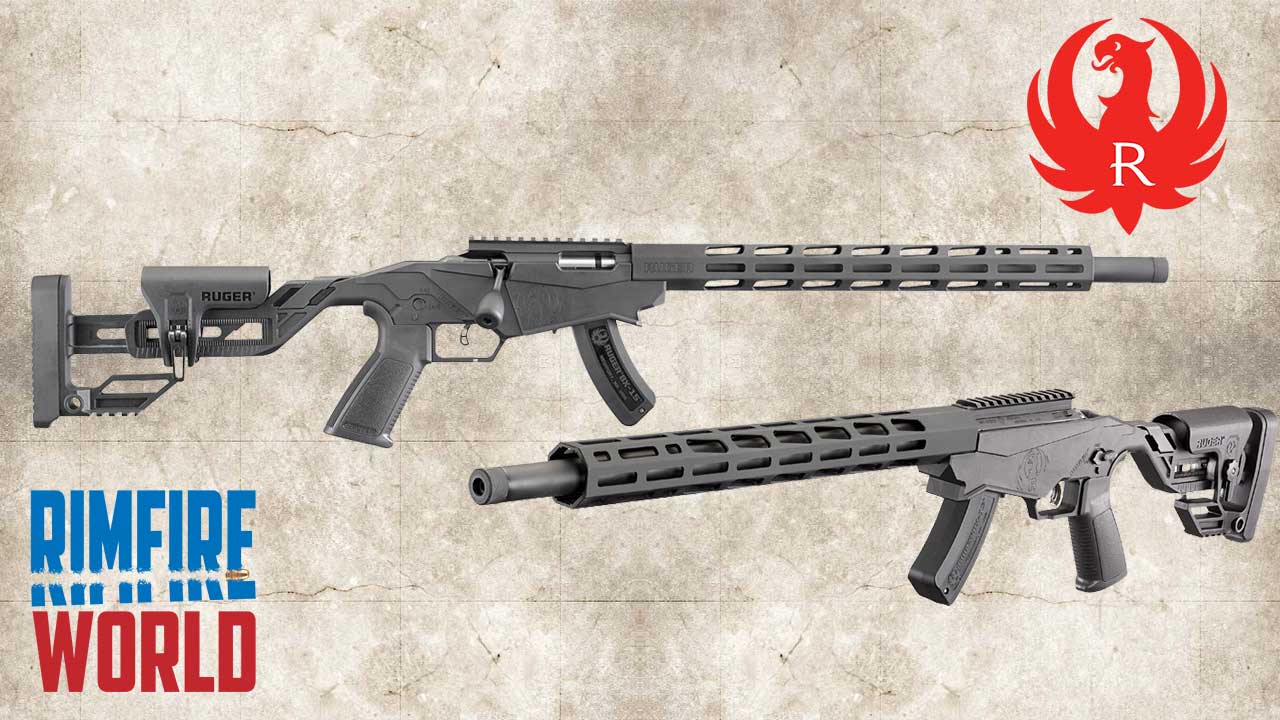 Ruger Precision Rimfire 22LR Video

Ruger Precision Rimfire 22LR
When working on our other websites I often communicate with manufacturers. Towards the end of a conversation I will almost always inquire about something .22 related whether a new rifle barrel or something else rimfire related. The response is usually along the lines we have some ideas or plans in the works but we are swamped with AR manufacturing. Now the market is saturated and companies are looking for new hardware to deliver to the shooting masses. I knew it would be just a matter of time before we would see a factory bolt action chassis rifle from someone. What I didn't expect was Ruger to be first with their Precision Rimfire chambered in .22lr.
I don't need to rehash what's known about the rifle, that can be read below. I will say I think the gun is a bit homely but form must follow function. Of course I bet it won't belong before MDT or Indian Creek offer aftermarket chassis for this gun. If Ruger nailed it in the accuracy dept this $500 rifle can turn out to be quite a success and maybe the start of a trend from other manufacturers. Time will tell. I have two final thoughts. How long until the Ruger Precision Rimfire is available on other calibers like .17HMR and .22 magnum and will Ruger make a chassis version of the 10/22? What are your thoughts? Enter them in the comment area at the bottom of the page.
Ruger Precision Rimfire 22LR Details
Molded, one-piece chassis and adjustable buttstock assembly are manufactured with glass-filled nylon for strength, stiffness and stability, making a solid foundation for accuracy each and every shot. Adjustable buttstock features a flat Picatinny bag rider making it easy to affix a rear monopod. A molded-in window provides a tether point for your squeeze bag, and a metal QD pocket makes it easy to secure a sling
Quick-Fit adjustable Precision Rimfire stock allows length of pull and comb height to be quickly and easily adjusted to get proper fit over a wide range of shooter sizes, outerwear and shooting positions. Indicating marks molded into the chassis help you quickly return to a previous position.
Big-Gun bolt throw adjustment enables shooters to change from a rimfire 1-1/2" bolt throw to a short-action centerfire 3" bolt throw, reducing the chance of short-stroking your bolt in competition.
Ruger Marksman Adjustable™ trigger has a pull weight range of 2.25 to 5.0 pounds; adjusting wrench is stored in a buttstock compartment.
Ruger's own AR-Pattern pistol grip and safety selector incorporates an extended reach for maximum control and access to the 45 degree, reversible safety selector. May be configured with most AR-style grips and selectors.
Anodized Picatinny scope base includes 30 MOA elevation for increased long-range capabilities out of the box.
Oversized bolt handle for positive bolt manipulation (same as the Ruger Precision Rifle®).
15″ free-float handguard is made of hard black anodized aluminum and features Magpul® M-LOK® slots on all four sides, for improved scope clearance and easy mounting of M-LOK-compatible rails and accessories.
18″ target barrel is cold hammer-forged from 4140 alloy steel to create ultra precise rifling for excellent accuracy. Barrels can be replaced easily by a competent gunsmith using AR-style wrenches and headspace gauges.
Threaded barrel (1/2″-28) for standard muzzle accessories, like the Silent-SR® suppressor, comes with a factory-installed thread protector covering both the threads and crown.
Accepts all 10/22® magazines. Also includes: one, 15-round BX-15® magazine. Model 8401 ships with two, 10-round BX-1 magazines.