BERGARA B14R 22LR STEEL B14R001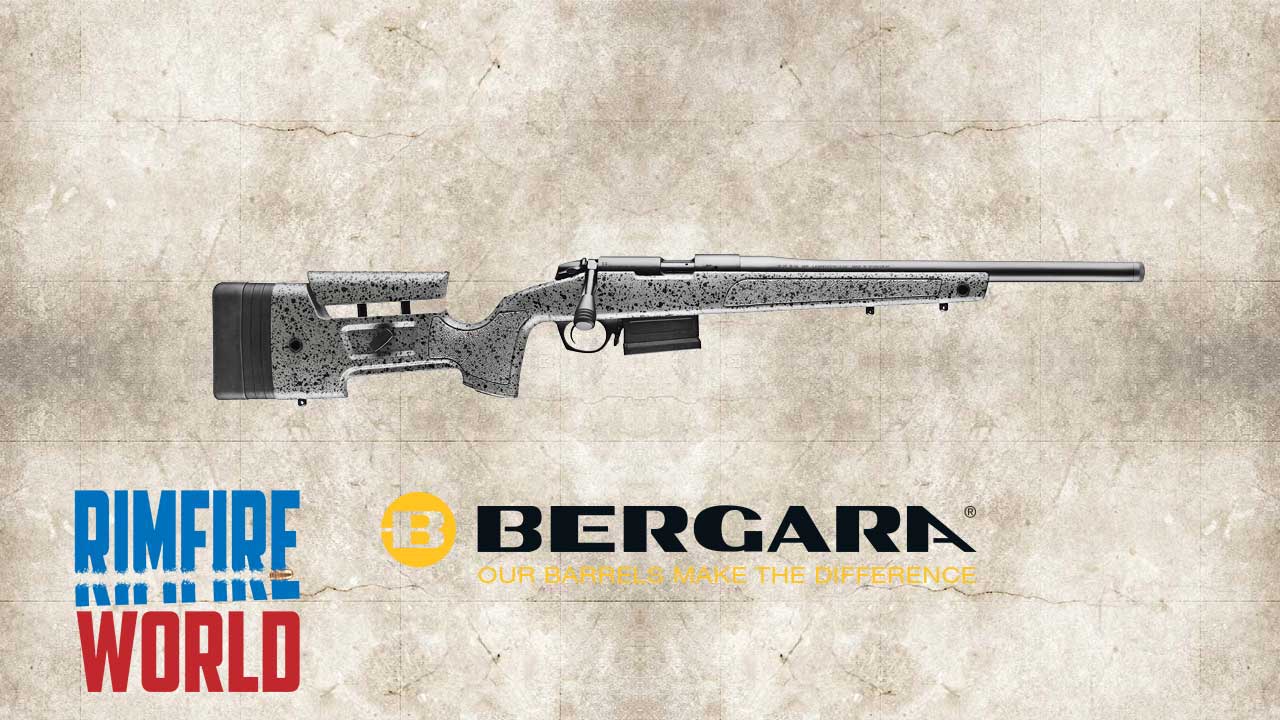 Bergara B14R 22LR Steel, Threaded Barrel, Model Number B14R001
The B-14R Rimfire Series is the natural evolution of Bergara continuing its journey forward. Due to the fact that they have been making highly accurate rimfire barrels on an OEM basis for over a decade, they are confident that they can deliver exceptional performance and relevant features that make your rimfire shooting experience more successful.
With Bergara's advanced expertise in engineering, they combined two distinct platforms that serve completely different needs such as plinking and hunting as well as serious competition shooting.
The B-14R .22LR Rifle is specifically designed for long range rimfire shooting, training, and competing. It features a full-size 700 footprint and accepts many after-market components including stocks, triggers, and mounts. The push-feed action sports dual extractors, a full-size detachable magazine, and delivers sub-MOA performance with match grade ammunition. Visit Bergara
BERGARA B14R .22LR THREADED BARREL
The Bergara B-14R .22LR  Bolt Action Rifle LR is the latest offering in our ever-popular B-14 series of rifles. With the collective of our expert team, we have designed and built an accurate full size .22 precision trainer. The Bergara B-14 R Bolt Action Rifle in .22 LR has been in the making for several years now. We set out with a goal to help set the bar with the .22 shooters in mind. The Bergara B-14 R has been a product that our customers and enthusiast have been requesting for quite some time, and with the growing NRL22 and PRS .22 competition matches, we believed that the time was right to introduce a rifle of this nature.
This rifle is designed as a true rimfire "trainer" is that it works within the dimensions of a Remington 700 platform, allowing shooters to have a similar size and feel to their centerfire rifle, or even set up as a clone to their centerfire to train with. It, therefore, fits Remington 700 compatible stocks, bases, and triggers.
This being the case, it gives a perfect platform to allow any shooter the ability to customize their rifle with all kinds of compatible accessories already on the market. The magazine is a single stack .22LR mag that is built within the same dimensions as a standard short action AICS mag.
With the growing popularity of long-range shooting, this gun allows shooters to practice their disciplines at a more affordable price and in areas where longer ranges may not be available.
Bergara B-14R 22LR SPECIFICATIONS:
Caliber: 22 Long rifle
Action: B-14 R
Barrel: 4140 Bergara barrel
Twist: 1:16
Barrel length: 18"
Threaded muzzle: 1/2-28
Weight: 9.25 lbs.
Length: 38" with spacers
Mag capacity: 10 round magazine
Scope mounts: 6-48 screws, Rem 700 compatible
Stock: Bergara's HMR stock Molded with mini-chassis, integrated OD flush cup sling mounts and swivel mounts, adjustable cheek piece and length-of-pull. Full-length integrated mini-chassis for repeatable bedding and supports fully free-floated barrel.