WMD Little Beast 22LR Conversion Kit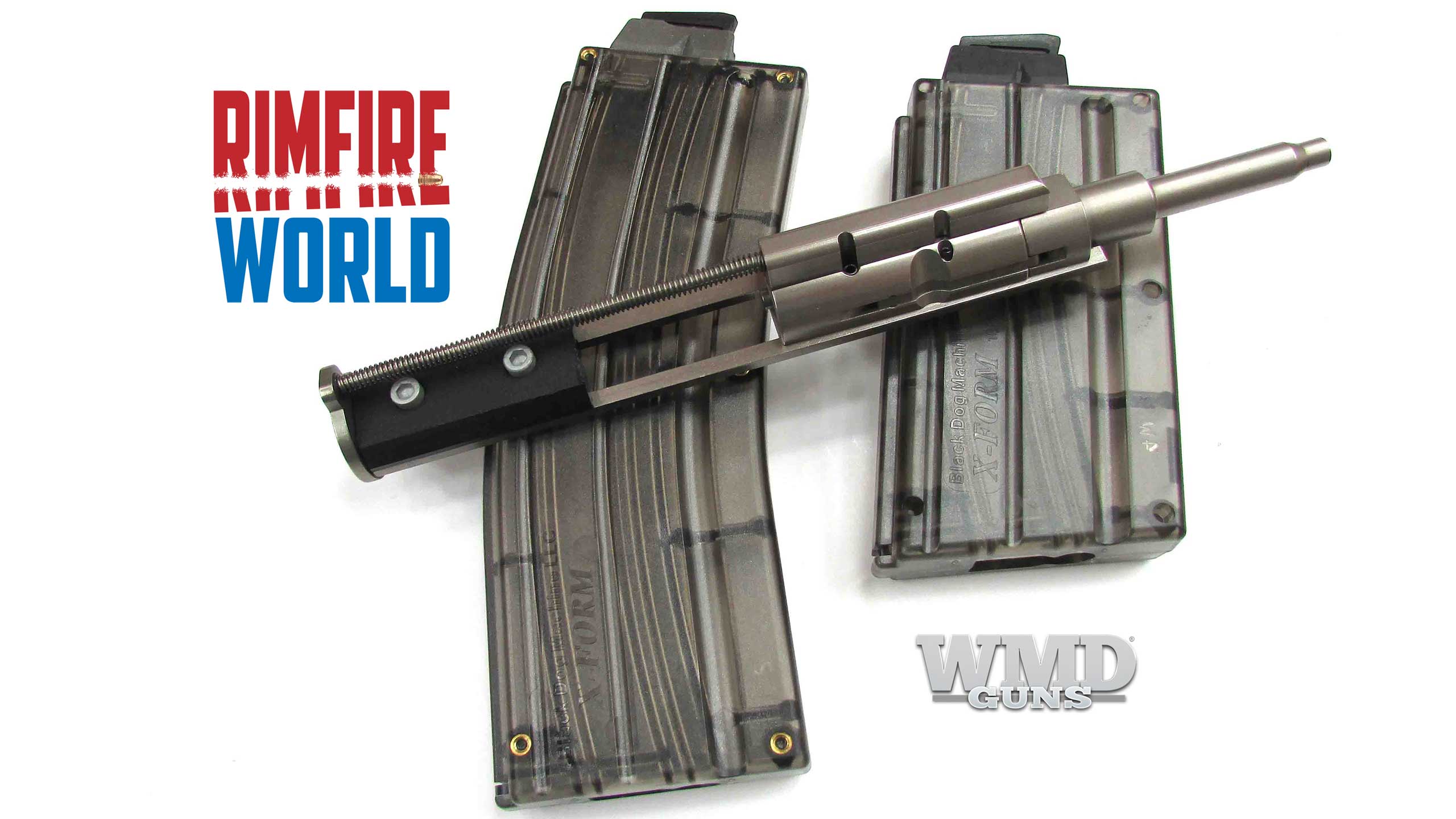 WMD Little Beast .22LR Conversion Kit with Adapter - NiB-X Nickel Boron Polished
The thing that makes this WMD Little Beast AR-15 .22 conversion kit stand out from the crowd is WMD's NIB-X nickel boron coating, read about it here.
---
Easily convert your AR-15 from .223/5.56 to .22 Long Rifle with the WMD Little Beast .22LR Conversion Kit with Adapter. Permanently protected with their NiB-X Coating. Drop in without Gunsmithing! Allows you to fire inexpensive .22 Long Rifle in your .223/5.56mm AR-15 Rifle. Ships with a 25 round or 10 round Black Dog magazine.
Recommended Ammunition:
Federal
CCI Blazer
American Eagle 40 Grain High Velocity Solid Point
CCI Mini Mag
WMD Little Beast .22LR Conversion Kit
This drop-in kit allows you to convert your 5.56 AR to fire less-expensive .22LR cartridges in just seconds. No gunsmithing required: just swap out your bolt carrier group for our converter, load up either a 10-round or 25-round magazine, and you're ready to go. When you're finished, it's just as easy to convert your rifle back to 5.56!
All the key components of this converter are permanently protected by our exclusive NiB-X nickel boron coating, which is harder than chrome, highly corrosion resistant, and rejects grime & powder residue. This kit could easily pay for itself in ammo savings!