CZ 452 American Upgrade - MDT LSS-22 Chassis
It seems like just yesterday I was researching hardware for the last CZ 452 American upgrade project. Now here we are 2018 and everything has changed. The world is crazy, Donald Trump beat Hilary Clinton out to become President and more and more rifles are being sold with or upgraded with precision chassis. Recently I was excited to learn that one of my favorite rifle chassis manufacturers Modular Driven Technologies aka MDT began offering their awesome LSS chassis to fit popular bolt action rimfire rifles. That is the basis for this CZ 452 upgrade. I own two other MDT chassis for centerfire rifles, an HS3 for a Remington 700 22-250 and a TAC-21 for a Remington 700 in .308 Winchester. This will be my first LSS chassis. (MDT if you're listening how about a Ruger 10/22 chassis).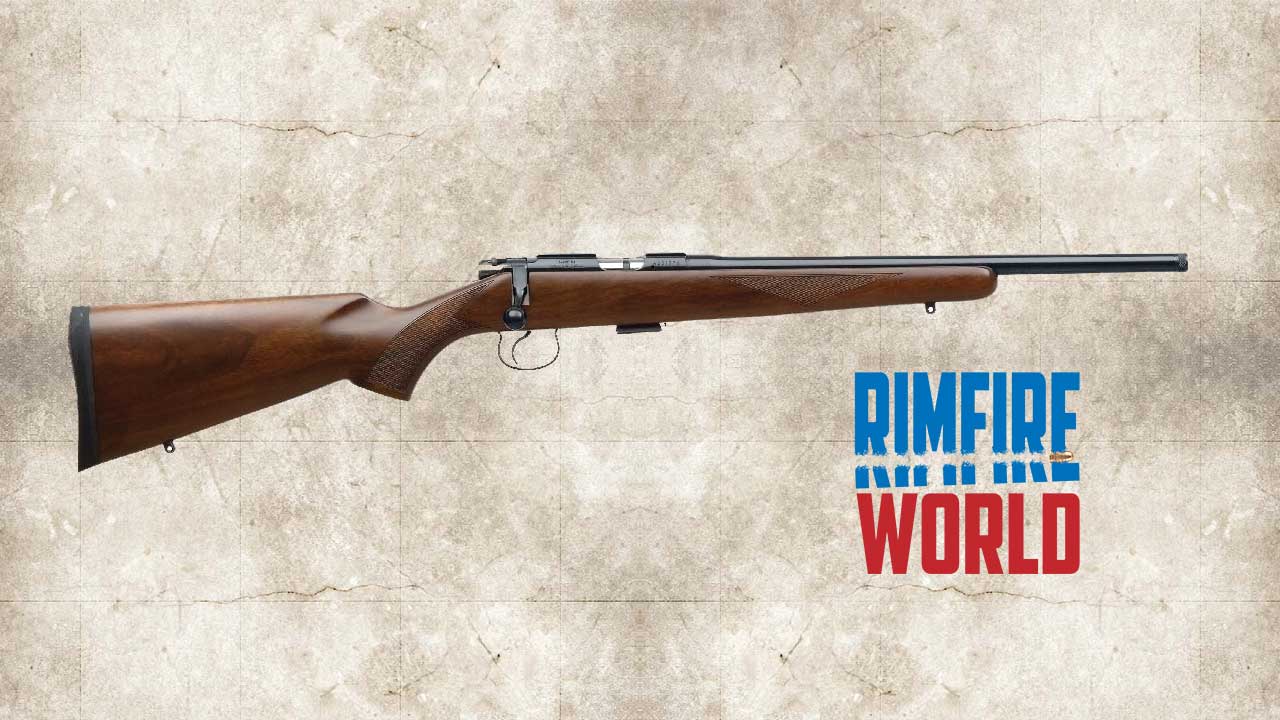 CZ 452 American Rifle .22LR
A couple years ago the CZ 452 American .22 was very popular among sniper and precision shooter types. The reason for this was the rifle is incredibly well made, accurate and features a threaded barrel for suppressed use. The 452 only had one weakness and that's the trigger. The 452 has since been replaced by the 455 though the 452 is still produced in a left handed version. For the purposes of this project I might get the rifle refinished in Cerakote. I'm currently undecided as to what color Cerakote to run with.
The CZ 452 American is equipped with a 22.5″ (572 mm) sporter weight barrel. The barrel and receiver have a polished and blued finish. They sit in an American-style, straight-comb, Turkish walnut stock with checkered grip and fore-end, and is trimmed with sling studs and a hard plastic butt plate. It was offered in limited quantities with beech, maple, and fancy walnut stocks. There is no provision for iron sights, as it is designed for use with a telescopic sight. The American was chambered for .17 HM2, .17 HMR, .22 LR, and .22 WMR in right-handed rifles, and for .17 HMR and .22 LR in left-handed rifles.
Versions were offered with either a 16.2″ or 22.5″ inch barrel with the muzzle threaded (1/2″ x 20 threads per inch (TPI)) to accept a sound suppressor. Adapters to allow attachment of U.S. standard (1/2″ x 28 TPI) suppressors are available from several manufacturers.
The CZ 452 features a carbon steel barrel that is threaded into the receiver frame, except for rifles chambered for .17 HM2 which have the barrel pinned to the receiver. Rifles of recent manufacture feature hammer forged and lapped barrels.
The receiver has a dovetail rail for mounting a telescopic sight. The dovetail is either 11 mm or 3/8″ depending on the version and cartridge. The trigger mechanism is adjustable for weight of pull.
A detachable box magazine is used for feeding. Magazines are available in 5- and 10-round capacities for all cartridges. A single-shot adapter and 25-round magazine are also available for use with .22 LR and .17 HM2.
CZ 452 American Specifications
Chambering – .22 LR
Rate Of Twist – 1:16 in
Magazine Capacity – 5
Magazine Type –    Detachable
Stock – Turkish Walnut, American-Style
Length Of Pull – 13.74 in
Sights     No Sights, Integrated Scope 3/8″ Dovetail
Barrel     Cold Hammer Forged
Barrel Length     16″ 22.52 in
Overall Length     40.16 in
Weight – 5.9 lbs
Trigger – Adjustable
Safety – Two-Position
MDT LSS-22 Chassis
Modular Driven Technologies is probably the most well known rifle chassis system manufacturer to American shooters. MDT is also a chassis supplier to many major rifle manufacturers such as Savage, Remington, Mossberg, Browning, Winchester, Weatherby and Anschutz. I am personally a big supporter of MDT because while their products speak for themselves their customer support is second to none. I have years of history with them to support this.
MDT LSS-22 Chassis Specifications
MDT LSS 22 Rifle Chassis System Details
The Modular Driven Technologies LSS 22 Rifle Chassis System for .22LR caliber rifles is lightweight and compact, and adopts the same footprint as the centerfire MDT LSS Rifle Chassis. You will notice a significant improvement in accuracy due to the V-shaped bedding and free floated fore-end, which allows for barrel contours up to 1″ in diameter.
The LSS 22 Rifle Chassis System is manufactured out of billet 6061-T6 aluminum, and has been finished with Cerakote™ in Black or Flat Dark Earth (FDE).
To keep this chassis system compact, MDT has designed designed the rifle chassis to take collapsible AR-15 buttstocks. Fixed buttstocks can also be mounted with the use of a fixed stock adapter.
The LSS-22 uses your factory magazine and each chassis is compatible with all factory barrel contours.
Because we have lowered the buttstock interface, The Savage Mark II, CZ 455 and Ruger American are able to use iron sights with this chassis. If you are using a scope, we recommend a stock with a cheek riser.
Visit Modular Driven Technologies
MDT LSS 22 Rifle Chassis System Compatibility
The MDT LSS 22 chassis system is currently manufactured for the following bolt action rifle platforms:
Ruger American
CZ 455
CZ 452
Browning T-Bolt
Savage Mark II
Anschutz Match 54 – compatible only with models 1710 and 1712
Anschutz Match 64 – compatible only with models 1416 and 1417
Ruger 10/22
The LSS-22 now also fits 17 HMR or 22 WMR versions. The LSS-22 will fit all heavy factory barrels.
Important Notes
The Ruger American requires the two OEM fixing components in addition to the magazine
The Browning T-Bolt requires the OEM magazine holder in addition to the magazine
The Savage Mark II, CZ 455 and Ruger American are able to use iron sights.
Mounting and Compatible Accessories
The LSS-22 chassis is designed to accept any AR-15 buttstock and pistol grip (purchased separately), and allows for customization with a wide variety of accessories. Mounting holes are spaced for Magpul style L5 (11 slots) and L3 (7 slots) rails (1.600" / 3.200") to be used on the bottom of the fore-end.
MDT LSS 22 Rifle Chassis System Specifications
Up to 21% increase in accuracy
CNC Machined from 6061 aluminum
Cerakote Finish (in Black or Flat Dark Earth)
Hole spacing for Magpul L5 (11 slot) and L3 (7 slot) rails
Designed for collapsible AR-15 buttstocks
Accepts AR-15 pistol grips
Lightweight, free-floating modular fore-end
Accommodates barrels up to 1″ diameter.
Length of pull of 11.5"-14.75" (based off Hogue stock)
Compatible with OEM Magazines
Weight: 1.6lb – 1.8lb
WHAT YOU GET, AND WHAT YOU NEED
The LSS-22 Chassis System comes as a 1-piece chassis, with all required mounting hardware included. This includes new action screws and a screw for the pistol grip.
To install this chassis on your rifle, here are some additional items you will need to purchase:
Any AR-15 buttstock. For fixed buttstocks, you will need the fixed stock adapter. We have also designed the Skeleton Carbine Stock for our LSS chassis.
A buffer tube for your buttstock (both mil-spec and commercial work with our chassis)
An AR-15 pistol grip. Ideally without a beavertail, or with a soft (bendable) beavertail
Your original factory magazine
MDT LSS 22 Rifle Chassis System Installation Videos:
For installation of Browning T-Bolt click here
For installation of CZ- 455 click here
For installation of Anschutz 54 click here
For installation of Anschutz 64 click here
For installation of Savage Mark II click here
For installation of Ruger American click here
MDT LSS 22 Rifle Chassis System Dimensions
Note that the version shown uses the Skeleton Rifle Stock with a fixed stock adapter. It can be shortened significantly using a carbine (collapsible) buttstock.
SWR Spectre II Silencer .22LR
Before the Spectre II hit the market, users had to choose between an easy-to-clean monocore suppressor, or an extremely quiet K-Baffle design. SilencerCo changed that with the Spectre II by pioneering their Click-Together baffle system; which provided nearly the same performance as a true K-Baffle as well as the easy maintenance of a monocore.  As a result, the Spectre II was an instant success!
The Spectre II was an incredibly influential silencer.  As a result, you'll find that most of today's modern rimfire designs have continued to build on its best elements with newer & better features. Thanks to the Spectre II's innovation, there has never been a better time to be in the market for a rimfire suppressor!
From the Manufacturer
With its construction of ultra high performance and tough Stainless Steel, the SilencerCo (previously SWR) Spectre II allows weapon fire to go virtually unnoticed. It is not only super tough, but also one of the quietest 22 suppressor known to man. With the Spectre II, users will also enjoy its multi-caliber versatility.
CLICK TOGETHER ASSEMBLY (CTA) BAFFLE STACK
The Spectre II has a unique CTA baffle design for easy disassembly and is user serviceable, which is very important for any .22 lr silencer.
Because the .22 lr round is not copper jacketed, molten lead and carbon debris will explode into the silencer when the projectile exits the muzzle. After some time it is possible for a .22 suppressor to fill completely with lead and become heavy and ineffective.
To avoid this issue .22 silencers must be able to be disassembled for cleaning and regularly maintained. Most .22 silencers on the market can be disassembled for cleaning, however they require cleaning every 50 to 200 rounds or often times they will fuse together and they are unable to come apart. When the lead and carbon debris adhere to the inner wall of the silencer tube and fill the spaces between the baffles and the tube, there is simply too much build up of fouling and lead to remove the tube from most .22 lr silencers on the market.
The Spectre II has the unique CTA baffle design that keeps the carbon and lead debris from reaching the silencer tube allowing it to be disassembled easily.
SWR Spectre II Specifications
Caliber Rating .17 HMR, .22 LR, .22 MAG, 5.7×28 FN
Thread Pitch 1/2×28
Color Black
Length 5.98″
Diameter Diameter 1.0″
Weight 6.8 oz
Finish Black Oxide
Full-Auto Rated Full-Auto Rated
Manufacturer SilencerCo
Build Material 17-4 Stainless Steel, 316L Stainless Steel